How to Pitch Your Script to Netflix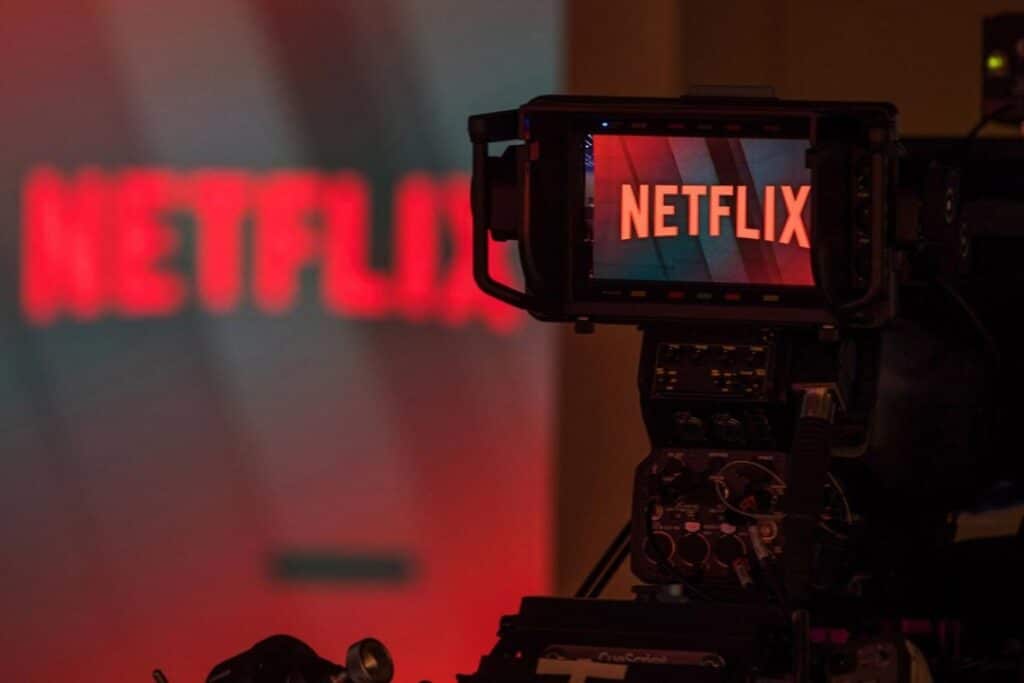 According to Arc Studio
Getting your film or series on Netflix is every writer's dream. You've no doubt fantasized about who will play what part and seeing your film come up in the suggestions list when you log into the world's number one streaming platform. But how do you get there? How do you pitch your script straight to Netflix? Is Netflix even the right platform for your film or T.V. series?

How to pitch your script to Netflix

There are a few steps every screenwriter should follow before even considering pitching to a production company. Let's dive in.

Write a good script

The first step to getting your T.V. series or film on Netflix is to develop an original idea and write a great script. There's no substitute for this. Don't ever submit something you feel is mediocre.

Work on your script until you've gone as far as you can with it. When it's polished to your best standard, then get as many people to read it as you can.

If you know anyone in the industry, even people in junior roles now is the time to get them to read it and give you some honest feedback before you make your Netflix pitch.

You might think pitching to Netflix gives you the edge over screenwriters pitching to film and T.V. studios because Netflix has higher budgets and – theoretically – unlimited space to stream new projects. But this is the wrong mindset. Netflix isn't less competitive. Their standards are incredibly high.

Netflix's creative talent director Christoper Mack said in 2020 that he thought character was often more important than plot. But that may well have changed. Every commissioning editor also has their tastes.

Instead, focus on making your characters, plot, and dialogue the very best they can be. The genre is essential. You want executives at Netflix to be able to place your project immediately into an existing category on Netflix.

But never to the extent that you compromise your idea and try to copy what's already available.

Get an agent

Netflix submission guidelines are very clear about how you should approach them.

"Netflix only accepts submissions through a licensed literary agent or from a producer, attorney, manager, or entertainment executive with whom we have a preexisting relationship. Any idea that is submitted by other means is considered an unsolicited submission…If you do not have any of these resources available, Netflix will be unable to accept your unsolicited submissions."

The best way to succeed in a Netflix pitch is to listen to this advice and get an agent.

What are the benefits of hiring an agent?
Before you go about hiring an agent, it's a good idea to consider why you want one. It's easy to think you need one because Netflix says so.

If you blanket pitch to every agent, you may end up with an agent you are not well suited to. They could end up stalling you for years or pushing you into doing a bad deal you don't feel comfortable with.

An agent should nurture you. They should discuss in detail with you what your plans are for your long-term scriptwriting career. They should fight for your interests, but they should also be realistic about surviving in a very competitive, challenging industry. They might even suggest to you that streaming services are not the best platform for your idea.

Not every agent will share your ideas and your career goals: you must connect with them on a personal level to be able to have these honest conversations.

How to approach an agent

Some big agencies don't accept unsolicited T.V. and film scripts. But there is a handful that does.

If you are based in the U.K., you might want to get hold of the latest edition of the Writers and Artists Yearbook, which has verified listings of T.V. and Film agents accepting unsolicited manuscripts.

Be careful of just Googling "Film agent" or similar terms. The top results are not always genuine, and the best agents are not always the ones who are savvy with their marketing and SEO.

You could try working backward. See who represents your favorite writers or similar writers in your genre, and then check out their websites.

You're also going to stand a much better chance of success if you've used industry-standard software like Arc Studio to format your screenplay correctly and professionally.

Networking

Networking is crucial to the film and T.V. industry. The more well-connected people you know in the industry, the easier it will be to get an agent and get in the door.

Networking is about building relationships. It isn't about approaching Netflix executives and agents at parties and insisting they read your script at every opportunity. It should be fun, and you should build genuine connections with people you like over months and years.

Attend as many events in key locations as you can. There will always be events happening in L.A., New York, and London. The major film festivals – Cannes, Venice, Sundance, and Berlin – are also worth attending.

Networking at film festivals like Cannes can be a great way to build connections that might eventually lead to an invitation to pitch to Netflix.

Take advantage of the "new normal" as many people in the industry are now more open to networking online.

If you recently watched a film or a series from a writer or director that you admired, drop them an email and tell them. The worst that can happen is that they don't reply.

Also, think about your existing network. Do you know anyone who knows someone in the industry that they could introduce you to?

Sometimes vocalizing your writing and pitching plans to your friends can lead to these connections being made naturally.

How can you break through without an agent?

We've all heard the stories of debut screenwriters breaking all of these rules. They are just so talented that their scripts end up getting picked up by Netflix without an agent. So how do they do it?

Getting a big name attached to your project is going to help you a lot. If you can get your script read by a big star – say, Vin Diesel, Daniel Craig, Scarlett Johansson – and then potentially attached to it, this will open doors for you. Some celebrities also actively look for new talent to nurture.

Reese Witherspoon has her own production company now called Hello Sunshine. Her company scouts for talented female scriptwriters and directors.

Convincing big names and directors to read your script is going to be the biggest hurdle. If you've written something so jaw-droppingly unique and you've polished it to its fullest potential, once they've read it, they will come to you.

Shoot your film yourself – the indy route

Did you know one of the greatest filmmakers of all time, Orson Wells, self-funded his masterpiece Othello?

It took him decades after the company producing it went bankrupt just as the shooting began. He also had to take some minor acting roles to get the final parts of the funding in place.

Self-funding and shooting your film is becoming increasingly popular. However, it is an expensive route to take. You may still need to find partners who are as passionate as you about the project. But it is a lot more feasible than it once was.

In fact, Netflix sometimes encourages it.

Netflix executive Elizabeth Bradley told Playback magazine:

"… we're looking to get stuff on screen, so spending time that could be years and lots of projects on the development cycle right now is not the primary focus for us […] the fastest way to get your show made is to come to us with a script […] Show us you are ready to execute and we are thrilled to greenlight straight to series."

With no studio behind you, you are free to make the film or T.V. series you want to make with unlimited creative control.

The YouTuber Matt D'Avella self-funded his documentary film about the minimalist movement: The Minimalists, Less Is Now.

Netflix eventually picked this up. D'Avella spent around $85,000 on his production. D'Avella kept the costs down because he was the principal cinematographer, editor, and director. This could be an option if you have the skill set to do this – and D'Avella admits he learned as he went.

To stand a chance of getting any self-shot film on Netflix, you have to maintain their high production values. This can be hard to do on a budget. D'Avella says he called on some favors from friends in the industry to secure a professional color grade.

D'Avella developed a 15-minute short version of the film and put together a 2-minute trailer and a 16-page pitch document. If you can get through the door without an agent, Netflix is fluid with how you pitch to them. Having trailer footage and a clear plan for the future of the film worked well for D'Avella. For others, a finished film and a script might work better.

It took several months of deliberations before Netflix decided to pick D'Avella's film as an original. Keep this in mind. The commissioning process at any studio always takes a long time. Many key stakeholders will be involved in making the decision.

Pitching your script to Netflix is not easy: perseverance is key

Getting your film on Netflix is challenging. There is no clear official route. According to Netflix submission guidelines, you need the assistance of an agent.

Getting an agent or someone well connected in the industry to look at and then champion your script will help you a great deal. But it isn't the only route. You could self-fund the film or befriend an executive or stakeholder at Netflix.

All of these options require a great deal of perseverance. This is part of the job of being a screenwriter. Even with a great script, there will be days where you feel like giving up.

Don't get discouraged. You will make it eventually if you keep trying and your script is strong enough.
See the whole article here, with all the fancy links. Warning: they are going to try to sell you things. But, there's great info here.